NZ Airsoft Night terror is back at Asylum Paintball for the 4th consecutive year !
If you are a keen airsoft player you better not miss it.
What is Night Terror you might ask ? – All the answers can be found on Night Terror Website:
Asylum Night Terror is a 10 hour Airsoft scavenger-battle with bucket loads of atmosphere and intense CQB gaming though a haunted former Mental Asylum.
The game starts early afternoon, when the sun is up and you can see plenty of competitors to shoot at.
But after dinner, the sun goes down and the whole experience changes!  Who know what you'll find in the dark, or what will find YOU!
With all the efforts the NZ Airsoft team is putting in this event is going to be huge and you better not miss it !
Registration is now open, so head on to event website, read the rules and register before the spaces have run out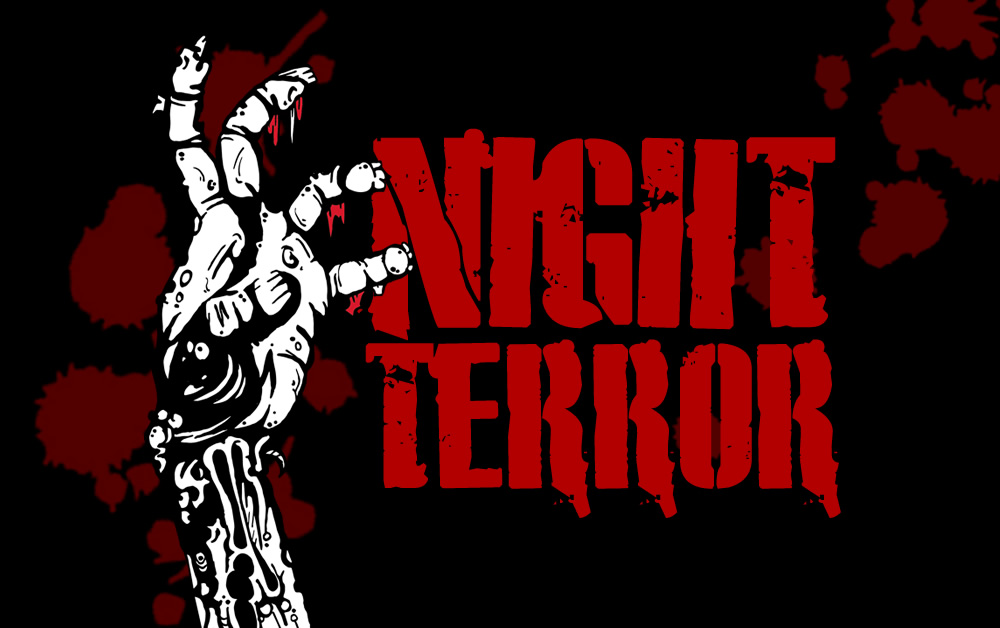 Remember to stay safe out there, here is a list of the event rules:
Gun Limits
Make sure the gear you bring complies with the event limits
If you are bringing your own Airsoft Taggers (Airsoft Guns) to the event please follow the rules and regulations outlined below. All visiting guns must be presented for testing and tagging upon arrival.  Please do this as early as possible to avoid missing out on the start of the game.
Gun FPS Limits
The FPS limits are universal. The type of gun is not a consideration. All guns will be tested on 0.25g BB's.  We have free BB's at the chrono station for testing
| | | | |
| --- | --- | --- | --- |
|  Event Type | FPS .20g |  FPS .25g | Energy |
|  CQB |  Max 370 |  Max 330 |  1.27 Joules |
Please remember that FPS limits are the "Maximum allowed" and are not a goal. A 100 spring (or equivalent power) is sufficient for CQB.
Firing Notes:
Only BB's of 0.25g or less are permitted on the field
All guns will be chronoed and tagged on 0.25g. Any gun that strays over the FPS limit will be banned from use.
Burst-Fire will be permitted outside only, not in the buildings
Full-Auto is not permitted at this event
Use of full auto or the abuse of burst fire will result in players being ejected from the field.
Barrel Plugs / Covers
As this is a paintball venue and to bring Airsoft inline with the Asylum paintball safety requirements we will be using barrel plugs/socks in the safe zone. You can use the following:
The orange plugs that came with your gun
A barrel sock (buy with your ticket or purchase at the event)
A thick sock or other heavy duty sock you have fashioned
Be Courteous!
Throughout this event please be aware that there will be no enforced minimum engagement distances. Courtesy bang kills are appreciated but in the heat of battle with adrenaline flowing do not expect them. At sometime during the event you are likely to shoot someone quicker than realising you could have bang killed them so please do not lose your temper it someone does it to you. Always aim to be the best airsoft player you can be!=
About getting shot – the 
Combat Rules
When you get shot, you must immediately cease game play, raise you hands in the air and call "HIT" loudly. If you are carrying Loot, you must drop one item and you may then perform 1 of the 3 Re-Spawn options listed in the section below. Once you have completed your chosen Re-Spawn option you call, "BACK IN" loudly and continue playing.
Body Hits
Only BB's hitting your person count as hits.  This includes any clothing, backpacks, kit or protective gear you are wearing. Gun Hits do not count.
Gun Hits
If a BB strikes your gun you do not have to claim it as a hit.  We recommend you call "GUN HIT" so your opponents do not think you are cheating. Ricochets do not count.
Ricochets
In such an enclosed environment with so many BB's being fired we only count the ones that hit the player directly.